Insurance & Private Repairs
Have you recently been in an accident and need to get your car repaired? Look no further.
Our motto is (Repairing cars to a standard, not a cost) and for the past 30 years we have been doing just that. If you've had an accident & lodged a claim, give us a call. We work for every Insurance company and will make your repair process as smooth as possible.
Insurance Repairs
Private Repairs
Spray Painting & Panel Repairs
Fiberglass and Plastic Repairs
Automotive Detailing
Airconditioning Regas & Degassing
Windscreen Replacement
Mechanical Repairs & Servicing
We understand the importance of keeping your car up to scratch
Whether you're in need of general servicing, mechanical repairs or diagnosis, we've got you covered. Our workshop has a fully equipped mechanical division that can suit all your needs. .
Logbook Servicing
Extensive & General Servicing
4WD Servicing
Brakes & Suspension Servicing
Tyres & Wheels Servicing
---
Automotive Keys
Have you misplaced, damaged or lost your keys? Call us today!
Our fulltime locksmith has over 20 years experience in the trade & will be more than happy to answer any questions you have inrelation to your replacing, reprogramming or fixing your keys.
Key Replacement
Key Reprogramming
Automotive lock repairs
Mobile Gain Entry / Unlock Vehicle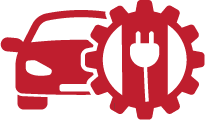 Automotive Electrical Services
Is your car experiencing electrical issues? Is it displaying fault lights?
Here at Selected Smash Repairs we have the latest specialised auto electrical equipment to help you understand what's going on with your car. Whether you're looking for diagnostic scanning, fault light resetting or something else, let us know when you call.
Minor Electrical Repairs
SRS Fault Resetting
Diagnostic Scanning
---
Wheel Alignments & Repairs
Have you damaged your wheels or feel there's something not quite right?
We have a state of the art 3D Wheel Alignment aligner and hoist to get your car back the way it was, while our paint and panel division repairs and paints your wheels to brand new condition.
Wheel Alignments
Wheel Balancing
Mag Wheel Repairs
Hail & Paintless Dent Repair
Has your been dented? Were you stuck in a storm or got bumped at a shopping center?
With over 30 years of experience, our qualified hail specialists are equipped to tackle any dint thrown their way. Give us a call and book in a time to get your dents looked at.
Paintless Dent Repair
Conventional Dent Repair.